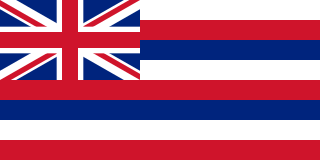 Hawaii Local Election Offices
Promoting Democracy Through Education
www.mytimetovote.com
List of Election Offices In Hawaii
You may be able to register at a variety of places, including state and local voter registration offices,the Department of Motor Vehicles, and public assistance agencies.
You might also be able to register by mail using the National Mail Voter Registration Form, but not all states accept it. Check with your state election office to learn how to register in your state.
How Do I Find My Voting Location?
If you do not know where your polling place is,you can use
elections2.hawaii.gov
to Find Your Polling Place. If you have any issues or questions, please contact your
County Clerk
| Election Office | Phone | Address |
| --- | --- | --- |
| Hawaii county | 808-961-8277 Fax: 808-961-8673 Hours: Monday-Friday: 7:45-4:30 | County ClerkHilo Ironworks Building1266 Kamehameha Avenue, A-1 Hilo, HI 96720 |
| Honolulu city and county | 808-768-3800 Fax: 808-527-6888 TDD: 808-768-3848 Hours: Monday-Friday: 7:45-4:30 | City Clerk530 South King Street, Room 100 Honolulu, HI 96813-3077 |
| Kauai county | 808-241-4800 Fax: 808-241-6207 TDD: 808-241-5116 | County Clerk4396 Rice Street, Suite 101 Lihu'e, HI 96766-1371 |
| Maui county | 808-270-7749 Fax: 808-270-7171 Hours: Monday-Friday: 7:45-4:30 | County ClerkKalana O Maui Building200 South High Street, Room 708 Wailuku, HI 96793-2155 |
The Opening And Closing Times For Polling Places
Polls open from 7:00 AM to 6:00 PM

Voter preferring to vote on election day may go to their assigned polling place. Polling place hours are 7:00 AM – 6:00 PM on election day. You can find your polling place by contacting the Office of Elections.
Voter Registration QuickLinks